In this small posting, we will talk about what is the meaning of löyly and take a little peek at the cultural background.
What is Löyly?
Throwing water on the stove seems to raise the temperature of the sauna. In reality, the warming effect is only momentary. It is most felt at the highest points of the sauna. This is because the water vapour first rises up and attaches itself to the coldest point inside the sauna. That is the human sitting on the sauna benches. When throwing steam many think it causes perspiration. It is however mostly just water condensed on the skin.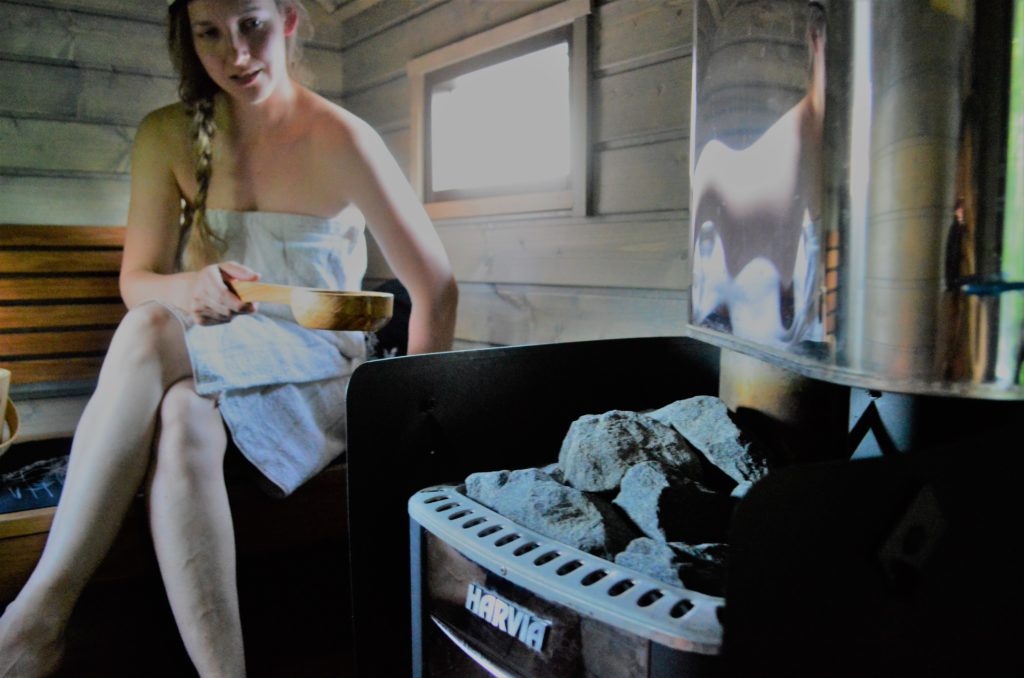 History of Löyly
The word löyly is an ancient Finno-Ugric word. Originally interpreted as meaning spirit/life/soul. In Finland, people talk about the spirit of the sauna. It sometimes hits the sauna-goer with fierce steam and sometimes gently, depending on the mood the spirit is in.
In history, the sauna was a sacred place where people were born and where people died. To do anything indecent or disgraceful inside was absolutely forbidden. Bad behaviour was thought to anger the spirits of the sauna. Magical diseases were cured in the warmth and the spirits were asked to create healing steam when treating the sick. Taking a sauna was particularly beneficial when heated with wood broken by thunder.
Elias Lönnrot is the author of the Finnish national epic Kalevala. In it, he created Auteretar daughter of the air and the spirit of fog and mist. Auteretar, with her löyly-like characteristics, is interpreted to be Lönnrot's version of the old spirit of the sauna.
Modern-day significance
Even in modern Finland, after a sauna, it is customary to ask, "Was it a good löyly?
There are more than 3 million saunas in Finland. The look, age, or cost of materials does not determine the quality. The determining factor of a good sauna is the quality of the löyly. Löyly at its best is soft, but still heats every corner of the sauna. In a good sauna, the steam lingers for a long time and you can breathe well even in hot löyly.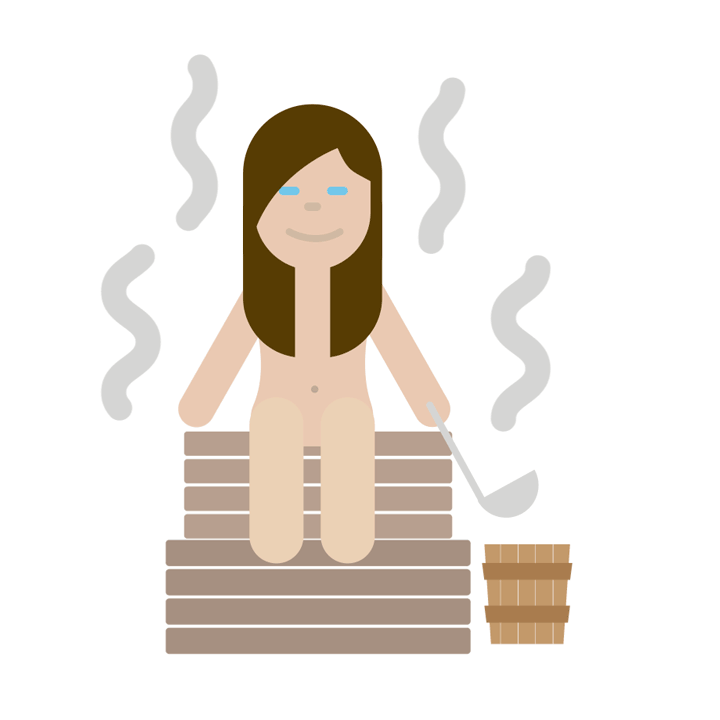 Smacked by steam is in Finnish "löylynlyömä". It is a term for someone who is a bit strange or 'stupid' or someone who has been in a sauna too long or in too hot steam 😀